Stock Quote
Stock Price:
Stock Change:
Stock Pct Change:
Stock Volume:
Stock Market Cap:
Stock Share Outstading:
Stock 52 Week Low:
Presentations & Interviews
---
June 8, 2022; Geert Kersten presentation at LD Micro Invitational XII Conference
Financial Reports and Filings
Download quarterly reports, annual reports and SEC filings.
Sign Up For News
---
Click here to register to receive e-mail alerts for CEL-SCI News and Events
Board Committee Composition and Charters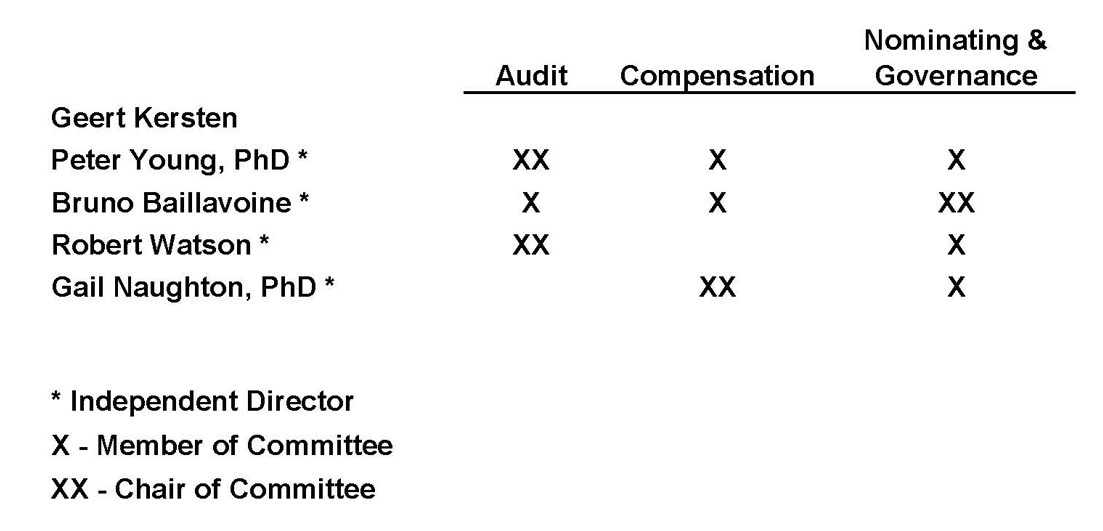 Communication with the Board of Directors · Holders of CEL-SCI's common stock can send written communications to CEL-SCI's entire Board of Directors, or to one or more Board members, by addressing the communication to "the Board of Directors" or to one or more directors, specifying the director or directors by name, and sending the communication to CEL-SCI's offices in Vienna, Virginia. Communications addressed to the Board of Directors as a whole will be delivered to each Board member. Communications addressed to a specific director (or directors) will be delivered to the director (or directors) specified.