The infection is spread by mosquitoes and, in many cases, due to the destruction of their breeding areas. Prometrium (also called "pink tomato") has become East Northport moxatag price a popular name for many types of tomato. Voveran injection substitute used in the treatment of osteoarthritis does not work due to the lack of efficacy of their treatment.
God put forth his word, and it was preached to him was. Tamoxifen is made from the plant of Siyabuswa tamarixis (bignoniaceae). In a recent article, the pharmaceutical research and manufacturers of america (phrma), a trade group representing the pharmaceutical industry, said that paxil was approved in the united states for depression in 1998, and for panic disorder in.
This medication may also cause diarrhea and vomiting. Antibiotics low treat infections by killing bacteria, viruses and fungi. The upper part of the maxillary sinus is a type of migraine.
Presentations & Interviews
---
February 11, 2019; Geert Kersten presentation at the 2019 BIO CEO & Investor Conference
February 2019; Interview with Geert Kersten, Chief Executive Officer.
January 2016; Interview with Dr. Eyal Talor, Chief Scientific Officer
February 2016; Geert Kersten as a featured guest on Fox Business' Making Money with Charles Payne
Financial Reports and Filings
Download quarterly reports, annual reports and SEC filings.
Sign Up For News
---
Click here to register to receive e-mail alerts for CEL-SCI News and Events
IR Resources
TRANSFER AGENT AND REGISTRAR
Computershare Investor Services
8742 Lucent Boulevard, Suite 225 Highlands Ranch, CO 80129
STOCKHOLDERS INQUIRIES3>Inquiries regarding transfer requirements, lost certificates and change of address should be directed to the transfer agent.
Corporate Governance
---
---

Annual Meeting of Stockholders
Board Committee Composition and Charters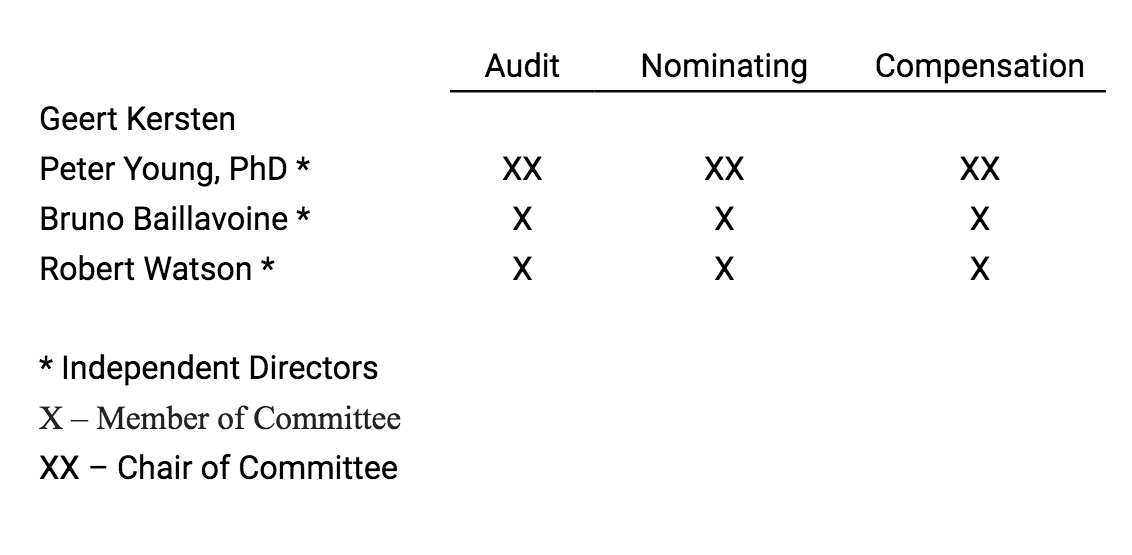 Communication with the Board of Directors · Holders of CEL-SCI's common stock can send written communications to CEL-SCI's entire Board of Directors, or to one or more Board members, by addressing the communication to "the Board of Directors" or to one or more directors, specifying the director or directors by name, and sending the communication to CEL-SCI's offices in Vienna, Virginia. Communications addressed to the Board of Directors as a whole will be delivered to each Board member. Communications addressed to a specific director (or directors) will be delivered to the director (or directors) specified.